We design online stores based on WordPress + WooCommerce. Each online store is equipped with the technology of making quick transfers such as PayPal whether PayU.
We provide a carefully thought-out concept for the appearance of an online store, which will be transparent and functional at the same time. This will translate into greater interest from future customers. Undoubtedly, we treat the needs of our clients as a priority and listen carefully to their expectations, which is why we try to adapt each project to the expectations and needs of a given industry as much as possible. In addition, we are always happy to advise you on the best solution for your e-commerce business, both functional and aesthetic.
Free domain (.pl) for the first year
onepage with sale function
Individual graphic design
Configuration of the CMS content management system
Launching the store on the server
Video instructions on how to use the website and the store
Lowest price in 30 days (Omnibus)
Online chat (e.g. messenger/instagram)
Fast transfers (Przelewy24, PayU, etc.)
Feedback from Facebook/Google
Connecting links to Social Media
The presented price offer is informative and does not constitute a commercial offer within the meaning of Article 66 paragraph 1 of the Civil Code.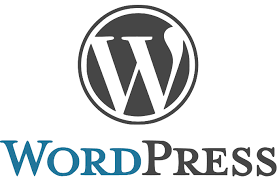 What is WordPress?
WordPress is the most popular eCommerce solution in the world thanks to the WooCommerce plugin. With its flexibility and access to hundreds of free and paid extensions. WooCommerce now powers the 30% of all online stores - more than any other platform. It is also an important player on the Polish market.
What is WooCommerce? WooCommmerce is one of thousands of extensions (so-called plugins) for WordPress. The main task is to turn our website into a working online store. The plug is available in the Polish language version, and the mechanism of its operation and operation are quite simple. We can introduce products, define their parameters (descriptions, photos, price, stock). People browsing our website will gain the functionality of the basket - they will be able to order the assortment we offer quickly and conveniently.